Gooseberry Fool Jam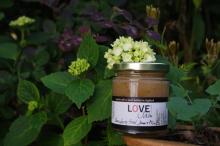 Gooseberry Fool with a hint of mint. Delicios on toast, as a topping, even with savourys like roast lamb or in a ham and cheese sandwich. 
Ingredients: Gooseberries, sugar, cream, water, lemon juice, mint

Will last unopened for 2 years. Store in a cool dry place. Once opened, keep refrigerated and consume within 4 weeks.
In Stock
110g and 227g