Orders & Suppliers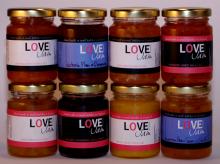 We hope to have our online shop up and running soon. Meanwhile email us or use our contact form for more details.
We will ship to anywhere in the world. Make sure you keep a look out for gift offers on the Products page. A hand written card with a short message can be included with gift orders, completely free of charge.
These are some of the shops and cafes that stock Love Jam Kitchen preserves: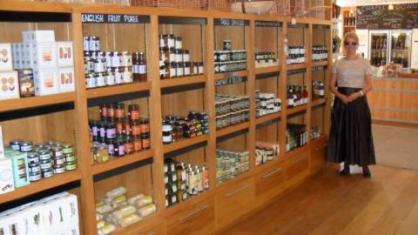 Chapel Down Winery, Small Hythe, Tenterden, Kent, TN30 7NG  
A. Gold shop and deli, 42 Brushfield Street Spitalfields, London, E1 6AG
Paper & Cup, 18 Calvert Avenue, Shoreditch, London E2 7JP
Amandine Cafe, 176 Victoria Park Road, Victoria Park Village, Hackney, E9 7HD
Brew for Two, Morning Lane, Hackney, London, E9
Long White Cloud, 151 Hackney Road, E2 8LJ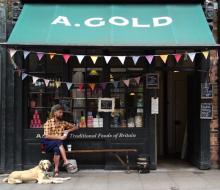 Hackney Hampers, A showcase of local produce http://hackneyhamper.com/
Brewode's Cornucopia, 60 Brodway Market, Hackney, E8 4JQ
Award winning, Spar shop in Orford Road, Walthamstow Village, E17

Markets
We are also to be found at some of London's finest markets. At the moment visit us at
St Katherine Docks Good Food Friday Market, Marble Quey, Nr Tower Bridge, E1W 1UH
We are always on the look out for new stockists. If you are a shop, deli or a bakery and would like to consider selling our products, please get in touch.